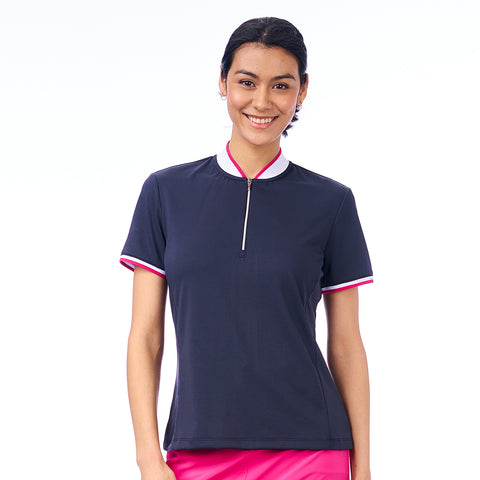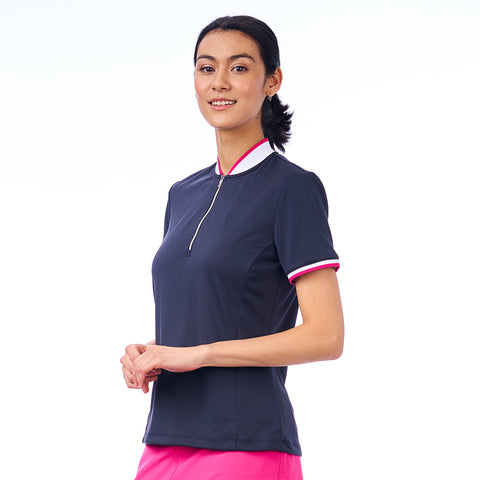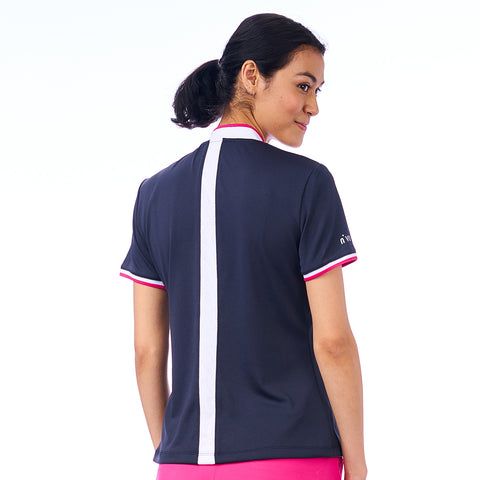 Adrianna Mock Navy

Size guide
Adorned with sporty stripe details on the sleeves, neck, and back, the Adrianna Mock keeps you looking sleek and confident. Enjoy the long warm days on the green thanks to its UPF 40+ protection, quick dry and moisture material. Its lightweight jersey and delicate jacquard fabric makes the Adrianna mock a luxurious golf top for women.
Sun protection UPF 40+

Quick dry and moisture wicking

Quarter zip

Lightweight jersey and delicate jacquard, 100% polyester
THIS PRODUCT MATCHES


Free shipping on orders over $75
Show how much time customers have for testing your products
Let your customers know about local pickup
Frequently asked question
Write some useful information about your shipping details
Link to your shipping policy.
Let your customers know if you offer free delivery for certain types of orders
Link to your offers page.
Show customers how much time they have for testing your products
Link to your returns policy.
My Store Free. Usually ready in 24 hrs
123 John Doe Street
Your Town, YT 12345
Store Hours
Sun: Closed
Mon-Fri: 9:00 - 17:00
Sat: 10:00 - 13:00
What to expect at pickup
Go to top
We use cookies on this website to optimize your browsing and shopping experience. You can block cookies at any time by changing your web browser's settings. By continuing to navigate on this site, you implicitly consent to our use of cookies on this website. For more information, see our cookies policy